A PEEK IN THE HIPPIE's LOFT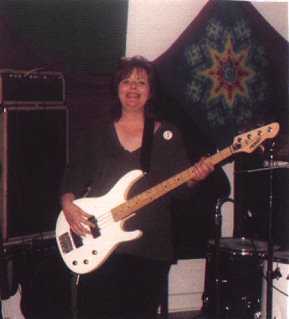 *Benefit concert at The Farm, May 1998
I could have SMILED a little bit, eh?
Ok, so, I did a bit of rearranging with this page, as well! It's the same old "this is me" thing, but, well, some of you were curious about me, so, ok...here's a bit about me.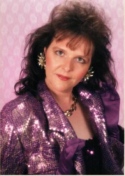 My name is Annette, and, I am a nurse by profession. I also play bass guitar, and, was actually going to major in music before I got "side-tracked" into the medical profession! No regrets, though - I love caring for people. If you haven't figured it out, yet, I'm an old hippie, at heart. I believe that when each person puts out positive energy, even though it may seem to be such a small amount, each person and/or Being around us will benefit from it. I feel that music helps to accomplish that, as well! Remember the saying, "Music soothes the savage beast"? Well, I do believe that!

I presently work in the EKG Department of a large regional hospital here in middle Tennessee. To visit my workplace, check out this link:


Let me introduce you to my favorite team!

LINKS that reflect a small part of my personality...
The Official site for B.B. and Lucille!
Also, be sure and check out JFD's
It's a wonderful tribute to SRV!

Saw Buddy in Nashville at Tennessee Performing Arts Center in 1999 - gawd, he was something! He showcased one of our local awesome talents, Scott Holt, on guitar - I was absolutely mesmerized......couldn't sit still - but, then.....who wanted to?




PEACE Through World Music!
~~~~~~~~~~~~~~~~~~~~~~~~~~~~~~~~~~~~~~~~~

"...and, They shall beat their swords into Guitars..."


The good folks at Peavey provide me with my favorite choice of music equipment. Drop in on them if you're shopping for gear!

Check out my home state by clicking the logo!

Chat online with your friends and family by downloading:


My contact name is "Annette" (how original, eh?). You can invite more than one person for a conversation, unlike some of the other instant message services. It's FREE!

*~ELEPHANTS are my favorite animal!~*
Please stop by and visit one of my favorite places in my home county and on the Web: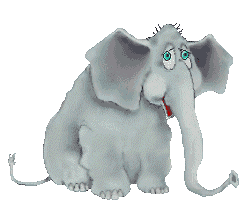 animated.gif (c) Kitty Roach
These overworked elephants get to enjoy their retirement, too!

I'm a long time amateur at this, but, I have been interested in dinosaurs and fossils and the like since I was a small child (many, many moons ago!)(*wink)! Check out my:
PALEONTOLOGY LINKS:



Click the rotating note to return HOME!

Thanks so much to Songbird for the use of the musical graphics!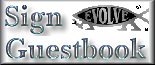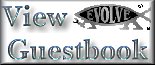 (Copyright © 1998-2000 annex.com, Inc. All rights reserved.)
Drop me a line!