SIMPLE WAYS TO INNER PEACE
There are many ways that you can obtain inner peace. We all get so busy with our jobs and families, sometimes, that the stress can literally overwhelm you, before you know it! It is vital to your emotional and mental self to TAKE TIME OUT at some point in your day, and, take care of YOU! You'll be surprised at the many simple but effective methods for obtaining INNER PEACE...
CHILL-OUT LINKS:
NATURE'S BLESSINGS
Turn up the volume and watch scrolling nature pics with words of wisdom - beautiful!
AROMATHERAPY
This is a GREAT homepage that teaches basic methods of use and lists oils and their therapeutic uses!
NEW AGE Journal
This is my ~favorite~ magazine that I subscribe to - check it out!
IMAGINATION ANIMATIONS
**Jennifer provided the beautiful meditating lady on this page! She has much more; stop in and visit her!
MORGANA'S OBSERVATORY
Morgana presents many paths for the Seeker...!

*VIRTUAL GARDEN*
Oh, but, you MUST visit this beautiful spot, and, say "hello" to Paul!
THE TEMPORAL TEMPLE
Metaphysical Musings to feed the Soul!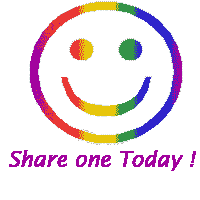 CLICK HERE to return to the HOME Page of this site!